New Fitz Play #1
ARE WE AWAKE?
by Charles O'Grady
Directed by Sean Hawkins
28 FEB - 11 MARCH
In a tiny one bedroom apartment, at five in the morning, a young couple sits on the cusp of a day that will change their lives. Faced with the spectre of financial instability, Endymion (Aleks Mikic) must relocate for work, leaving his chronically ill boyfriend, Hypnos (Daniel Monks), to fend for himself. Questions of going or staying, breaking up or hanging on, and what is real or imagined, plague these two young men as they fight to keep their grasp on "normal".
This new work by up-and-coming queer theatre-maker Charles O'Grady (Kaleidoscope, Telescope) is a tender and human take on the complex relationship between queerness and disability.
CAST
Aleks Mikic
Daniel Monks

CREATIVE TEAM
Written by Charles O'Grady
Directed by Sean Hawkings
Stage Management by Eden Fordham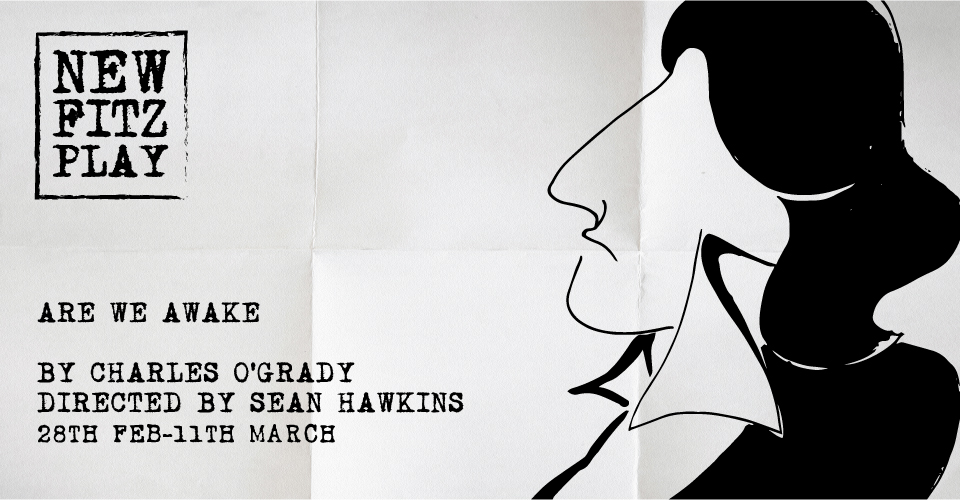 THE WRITER: CHARLES O'GRADY
Charles' full length works include Kaleidoscope and Telescope, both produced by independent company Montague Basement, and Before the Water Gets Cold, produced by Smoking Gum Theatre. In late 2016 Charles took part in ATYP's National Studio for emerging writers at Bundanon Trust, and his writing was included in the 2017 production of Intersection at ATYP. In 2017 his short work Are We Awake?, about the relationship between queerness and disability, was staged by Red Line Productions as part of the 2017 New Fitz Program. Charles was assistant director for The Homosexuals, or 'Faggots' with Griffin and Malthouse Theatre and is currently working with students at the Australian Institute of the Performing Arts (AIPA) on a play about trans youth.
He has written or devised several theatrical works, including Dinner and a Show (SUDS 2014, with Nicola Cayless), and House Party (SUDS 2015, Festival of Australian Student Theatre 2015, with Nicola Cayless). He has co-devised or written for works including Little Eggs (Little Eggs Collective 2015), Rosie, Ruth, & Susan (Smoking Gum 2015), and How.Dare. (Jetpack Theatre Collective 2016). Charles has also provided dramaturgical support on numerous shows, including Clare Hennessey's Transience (2016), Montague Basement's The Big Bruise (2016), and The Homosexuals, or 'Faggots' (2017).
As a poet, Charles has performed in multiple places including Sydney's CARAVAN SLAM, the Sydney University Dramatic Society, and Rose Bay Secondary College as part of educational seminars on performance poetry he ran. He has had writing published in ARNA, Sydney University's Honi Soit, and Archer Magazine, among others, and has edited for the literary journals ARNA and Carillon.